Wild Wonder
in San MIguel de Allende
January 7th -12th, 2024
Sunday, January 7th -12th, 2024 in San Miguel de Allende, Mexico

San Miguel is a place where we wake up to color, light and magic.
A parade of puppets. The smell of freshly baked tortillas, a cacophany of birds at sunrise, the impossible purple of the jacarandas in spring.
Let's get lost on the cobblestone streets, listen for the chime of the church bells, follow our noses to the best tacos in town, and pull out our cameras to capture the magic hour light. We'll write in the morning, make art and take pictures, and follow the mariachi music into the streets at night. 
This is a spirit place to us. We have both been coming here for decades, and we continue to wake up to our own vibrant creativity when we are here.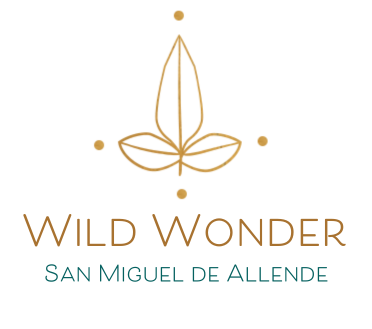 5-nights of creativity, soul exploration and personal transformation.
Join us for a week of deep creativity, joyful exploring and curated wonder-filled experiences in colorful San Miguel de Allende.
We are so excited to show you the treasures we have discovered in San Miguel! It is such a rich place for creativity, personal transformation and deep connection to your spirit.
We have been taking groups of women to this spectacular place for years – writing, walking, making art and sharing stories. If you'd like to feed your artist heart, this is the place to go!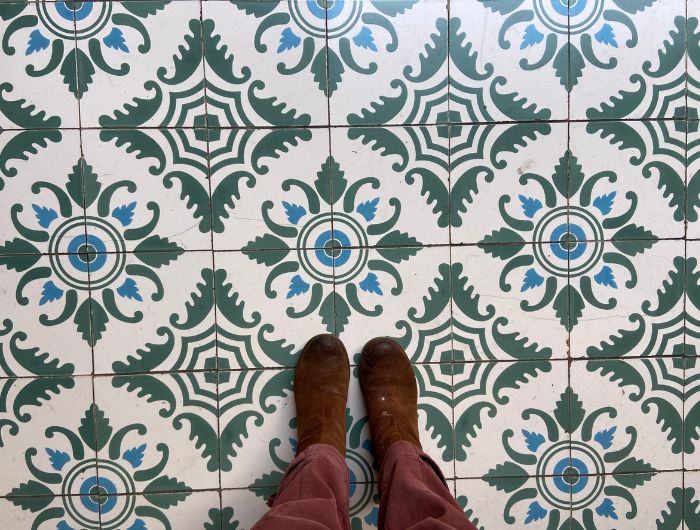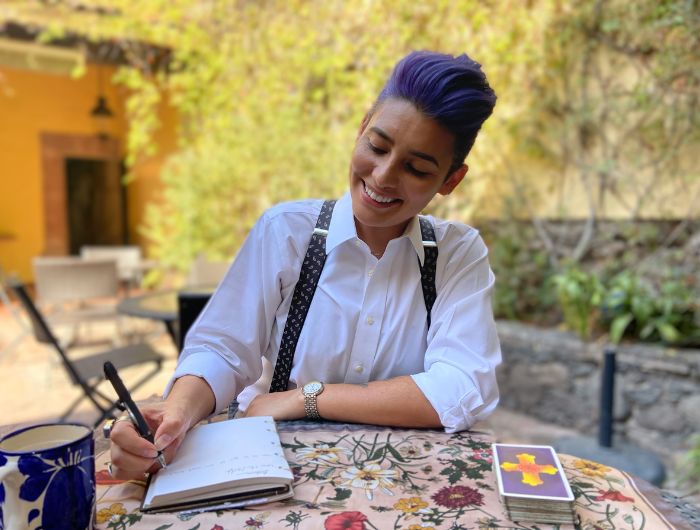 A definite and beautiful win!
I signed up for the Wild Wonder Retreat on a whim—I knew I needed something to inject some life into my writing. When I showed up in San Miguel, I had no idea how much wild writing would transform my thinking and actual writing process, how much inspiration I gleaned from our environment, and how connected I would be to the beautiful women I was in community with."
Mirna Valerio, ultra marathon runner + writer
Here are all the details:
Dates:
January 7th -12th, 2024
(5 nights at our favorite boutique hotel)

Your investment:
$3,200 (small, gorgeous private room)
$3,500 (deluxe, private room)
$3,800 (luxury suite)
The price above includes:
-Lodging for 5 nights at Casa De La Noche
-Breakfast each morning
-All writing + creative lessons
-Natural dye workshop
-Tamale cooking class + visit to an organic farm
-Welcome dinner + closing circle
Deposit:
$500 (non-refundable deposit to secure your spot!) 
Space limited to 17 lovely peeps. 
Nab your spot soon. This will sell out!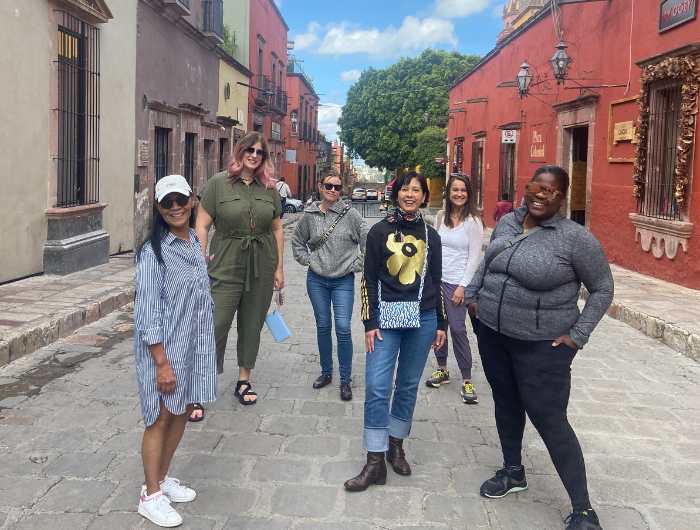 Our natural dye teacher: Elisa Rondon
Elisa Rondon
We will spend an inspiring day learning natural dye techniques with Elisa. We will use marigolds, black beans, avocado pits and cochinilla to create stunning dyes for tote bags we will take home.
Just being in the presence of this inspiring artist will light you up + awaken your heart to beauty and the alchemy of nature.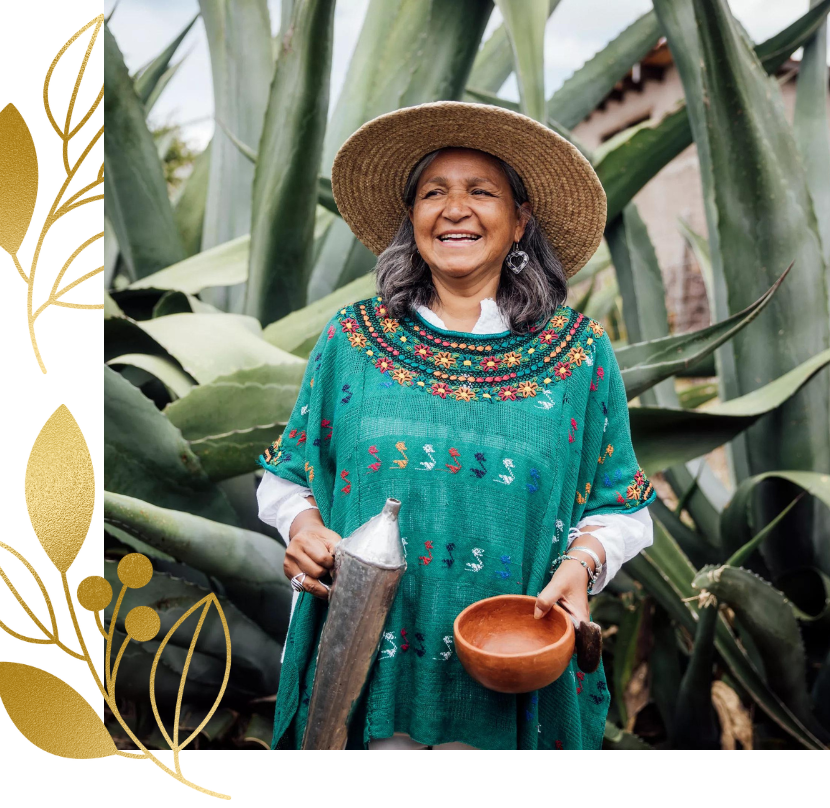 Cooking + sustainable agriculture: 
Rosana Álvarez
Founder of the local sustainable and organic ranch Vía Orgánica, Rosana has cultivated legendary status in San Miguel. We will have the honor and pleasure of spending the day at their farm, learning to cook tamales and being inspired by the exciting projects happening there.
This will be a life-changing experience! Just meeting Rosana on our last trip had our heads reeling with delight and inspiration.
Tarot readings: 
Dante Konstantine
We love working with healers as a way to integrate and deepen our experiences in San Miguel.
Dante is our favorite tarot reader. They have the ability to help us zoom out and understand the story of our lives in a much more holistic way. Their guidance has added a profound richness to our participants.
If you'd like to book a session with Dante in San Miguel, we are happy to put you in touch.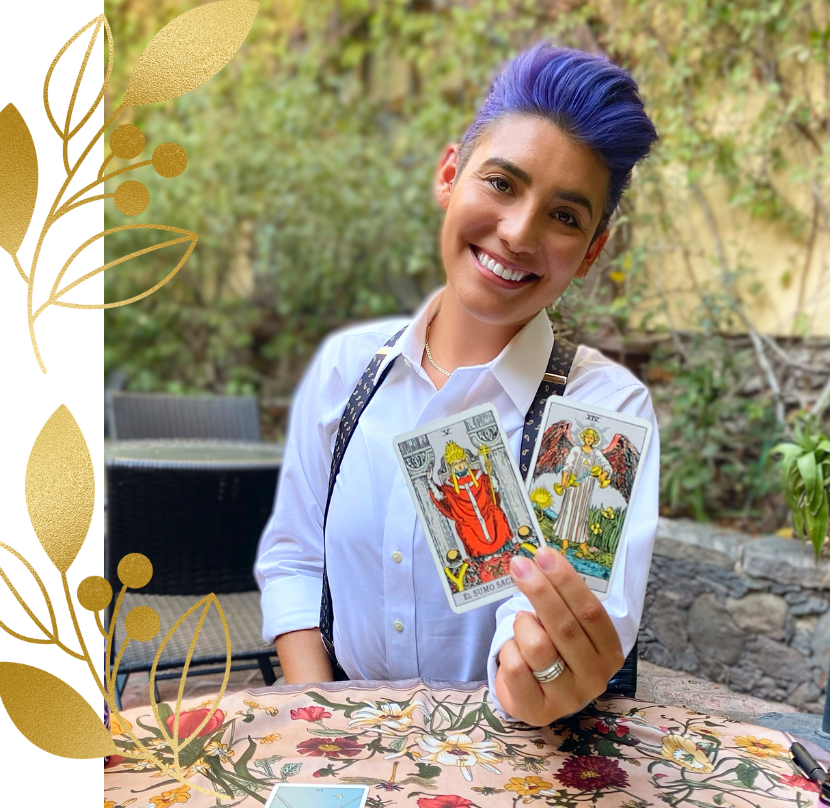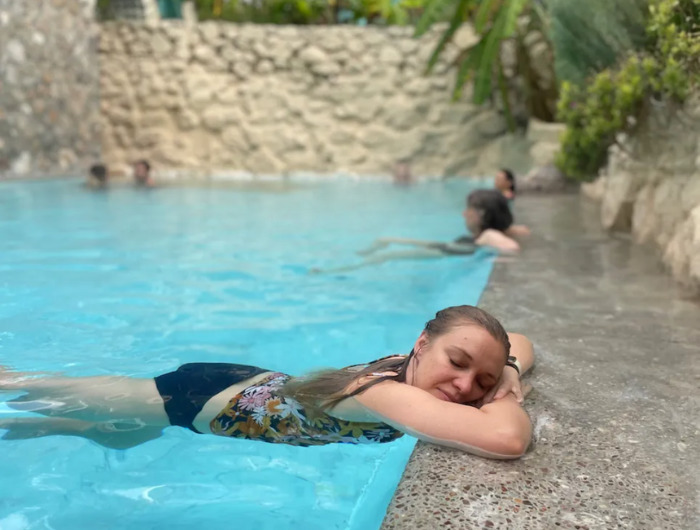 Casa de la Noche
We'll be taking over one of the most gorgeous, award-winning boutique hotels in San Miguel. 
Casa de la Noche is an old bordello! And is a charming and colorful place nestled on a peaceful side street just a few blocks from the Jardin. The 18 rooms and suites are individually decorated and spotlessly clean, many named after the former "working girls" who once resided here.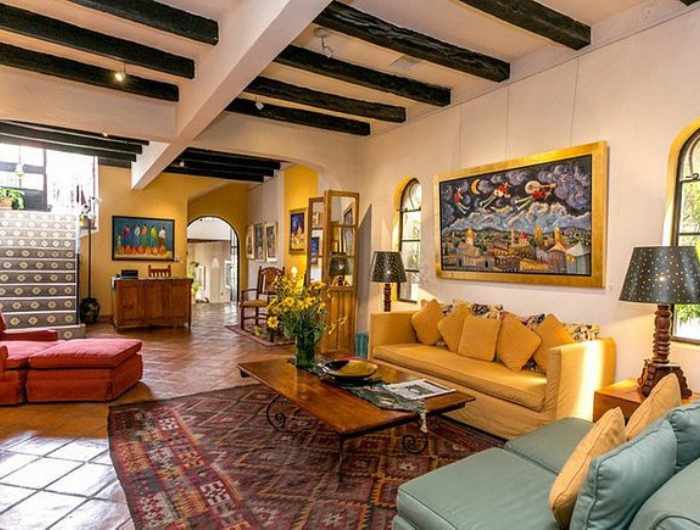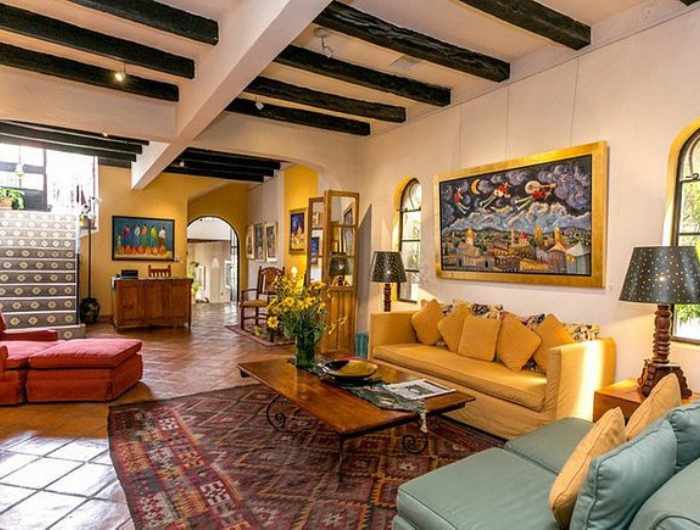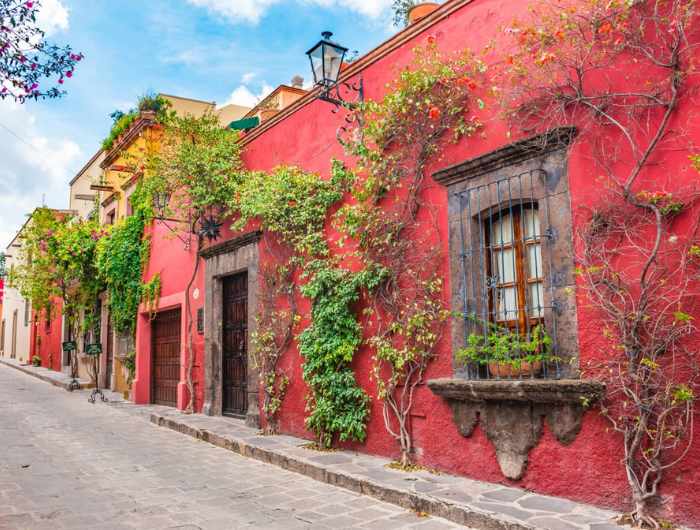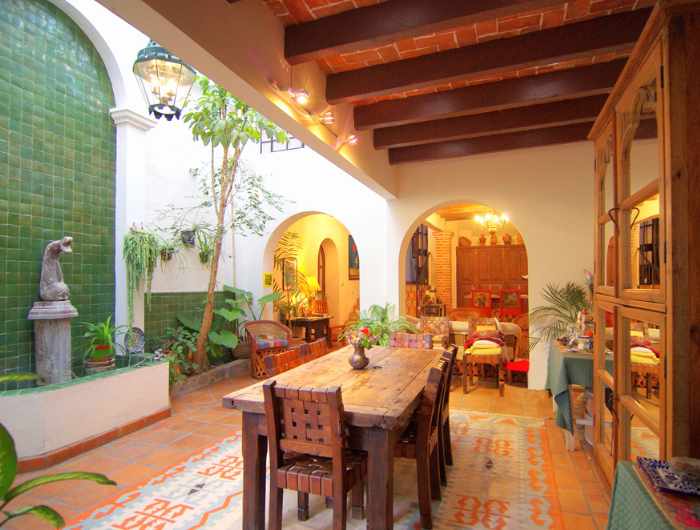 Your Investment
A non-refundable $500 deposit is required to hold your spot.
(NOTE: You will be directed to Laurie Wagner's site for payment, over at 27powers.org)
Private room
$3,200 USD – SOLD OUT
Deluxe private
$3,500 USD
Want to ask a question about the retreat? Email us: andrea@andreascher.com
Frequently Asked Questions
Where is the retreat and how do I get there?
San Miguel de Allende is in the heart of Mexico at 6200 ft elevation.  The closest airports are Leon (BJX) or Queretaro (QRO) and shuttles or private transportation can be arranged to meet and drive you to Casa de la Noche, a  75-minute drive. You can also fly into Mexico City, a 3 1/2 or 4-hour bus or shuttle ride. 
Do I need to be a writer to attend the workshop?
Not at all! We love introducing beginners to the Wild Writing process. It's accessible and fun and you will likely leave wanting more!
What is included in the retreat cost?
5 nights of lodging (including breakfast each morning) as well as several excursions  to magical places, a Wonder workshop and Wild Writing each day. We urge you to get to San Miguel by late afternoon Sunday in time for the 6pm welcome and celebration dinner we have scheduled with the group.
What is not included in the retreat cost?
You are responsible for getting yourself to and from the retreat. We are happy to answer questions and share information regarding airlines and transport from the airport to Casa de la Noche. There is a van service to and from Leon (BJX) or Queretaro (QRO). The rate is $30 each way.
Can I pay in installments?
We require a non-refundable $500 deposit to secure your spot. Your balance will be do by November 7th, 2023.
What is your cancellation policy?
There is a nonrefundable deposit of $500 to hold your spot.
The full balance is due by November 7th, 2023. If you are not paid in full by then, we reserve the right to offer your spot to our waiting list or the public, and to retain your deposit.
Cancellation: In the event you need to cancel your trip after your full balance is paid, you will not be refunded. You are welcome to sell or give your ticket to another person. We think of these tickets like concert tickets. In the event that we have a waiting list we will try to fill your spot with a person from that list.
Travel Insurance: We request that you get travel insurance especially during these Covid times, in case you need to cancel at the last minute. We have used Allianz travel in the past. https://www.allianz.com/en.html
In the case of acts of God, war, disaster, pandemic, border closure or unforeseen circumstances, we reserve the right to retain your fees and reschedule or make any necessary changes to the retreat. Because there is significant planning on our and the hotel's part, rescheduling the trip is the best option.
Can I sleep in the same room as my friend?
Yes! If you want to come with a friend, please reach out to us. We have a shared room rate that we are happy to offer you!
Can I reach out to you with more questions?